Coleman Mach RV Products in Burleson and DFW, TX
If you're looking to purchase a new RV in Burleson, Texas, RV Outpost Supercenter can help you find what you need. We offer a huge selection of RV products from some of the top brands in the industry. Coleman Mach is one of the famous RV brands that we sell. This is the brand that has the dedication to help people to experience the joy of the outdoors by building better recreational RV products. Coleman Mach is our trusted partner as a manufacturer of RV products for dealers and enthusiasts.
Our team will take the time to listen to your needs and find the perfect RV to provide the fun and entertainment you want. The best part is, when you purchase an RV from our brands, you get exclusive access to our repair and service team. We do not provide these services to anyone except those who buy with us, meaning your wait times will be shorter, and your repairs will be completed with extra care. Please reach out to us today at 817-697-7479 to learn more about Coleman-Mach with free estimates!
Why Choose Coleman Mach Products by RV Outpost?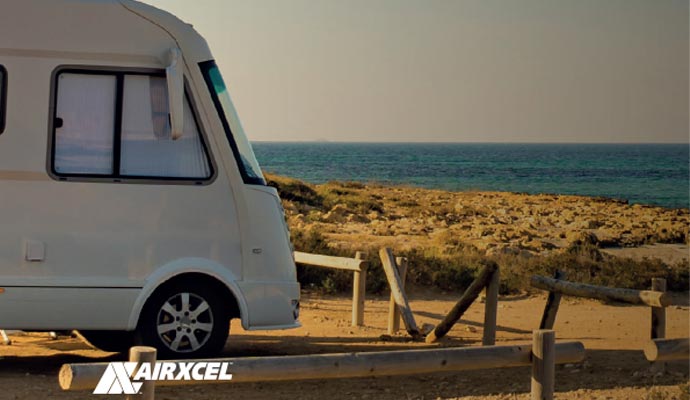 Coleman Mach designs, produces, and distributes market-leading products that include air conditioners, furnaces, water heaters, cooking appliances, rooftop products, sealants, window coverings, ventilation systems, Fiberglass Reinforced Plastic (FRP), and composite panels for RVs; and climate control equipment for telecommunication shelters, schools and the commercial/industrial industry serving worldwide specialty markets.
The RV products of Coleman Mach are produced in such a way that employees find opportunities to express creativity and innovation, enhance education and be productive team members in a supportive, continuous improvement environment.
At RV Outpost Supercenter, we are proud to have branded RV products from Coleman Mach with proven quality and tested for RV use.
Variety of RV Products Offered by Coleman Mach in Dallas-Fort Worth, TX
Coleman Mach 8530A5221 Carrier HP Control Conversion Kit
Coleman Fan Motor 1468A3069
Looking for a particular part? Give us a call to see if we have it in stock or can get it for you!
At RV Outpost Supercenter, we offer exclusive services to our customers and have partnerships with other repair shops locally stated to assist when you're on the road. Please contact us online or call us at 817-697-7479 to avail of our service.