RV Furniture, Mattresses & Bedding in Burleson & DFW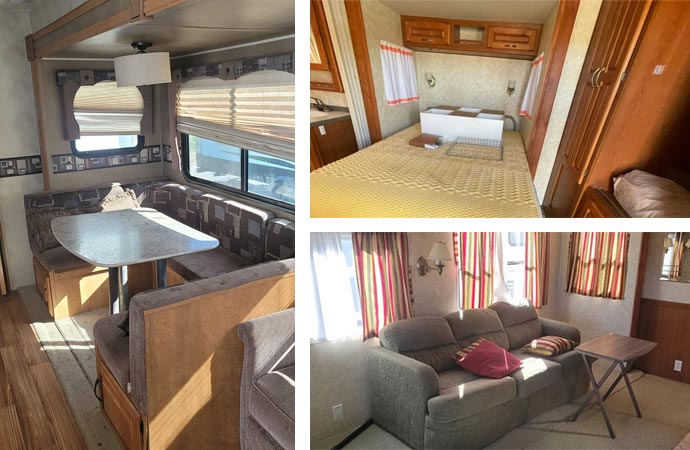 Whether you're driving your RV along bumpy country lanes to get to your favorite hiking spot, or you're zipping across the state on the highway, you're going to want to kick back and relax at the end of the day. The best RVs are those which attain that magical "home away from home" feel that captures your heart and that of your visitors in an instant. One of the most effective ways to turn your RV from a mode of transportation into a way of life is to swap it out with the finest specialized furniture, mattresses & bedding. At RV Outpost Superstore, we offer the widest variety available in the DFW Metroplex.
Your RV furniture, mattresses & bedding is an important part of your rig! After a long day on the road, or exploring the area, you want a nice soft place to crash for the night. RVs may be teeny tiny spaces, but our RV experts at My RV Outpost, really know what they're doing and often do a great job taking full advantage of the space in an RV. One of the most common ways they do this is by installing RV couch beds in most rigs.
We have a huge selection of RV furniture mattresses & bedding from recliners, sectional furniture, hide a bed, jackknifes, individual consoles, gaming ottomans, and more! Call us today at 817-697-7479 to know more about our RV parts with a free estimate!