Dicor Products for RVs in Burleson & Dallas-Fort Worth
Since 1984, Dicor Products has been a major supplier of component products to RV manufacturers, specializing in quality roofing products. Dicor Products is one of the brands that constantly looking for innovative ways to serve the RV industry with selected, proprietary products and services that improve manufacturing productivity and create greater satisfaction for the RV dealer and RV buyer.
At RV Outpost Supercenter, we are proud to have branded RV products from Dicor Products with proven quality and tested for RV use. Please call us today at 817-697-7479 to know more about Dicor Products and our services with free estimates!
Why Choose Dicor Products from RV Outpost in Burleson, TX?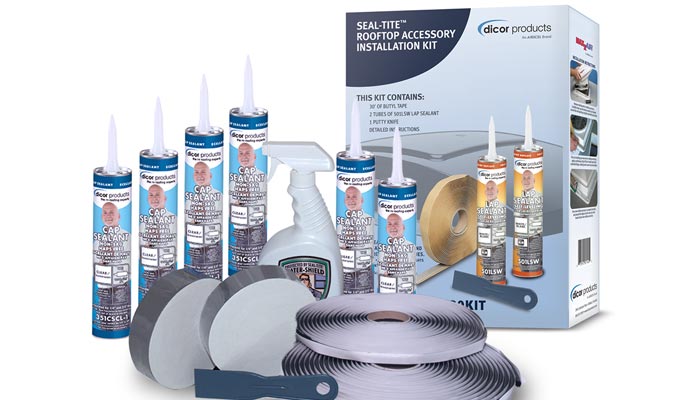 The RV products from Dicor Products are customer-friendly and efficient to install and use. Dicor Products also provides the manufacturing partners with expert engineering support, production consultation and service.
Dicor is a financially strong, owner-managed, and operated company, agile and able to quickly adjust to changing market conditions, with a diverse product offering.
Dicor Products is customer-focused in their service, and in finding innovative, quality solutions through continuous product development.
They have established, global relationships with trusted supply partners capable of providing a wide variety of products.
Their corporate culture includes commitment and leadership with the Recreation Vehicle Industry Association and the RV aftermarket.