Levelers & Jacks for RV in Dallas - Fort Worth, TX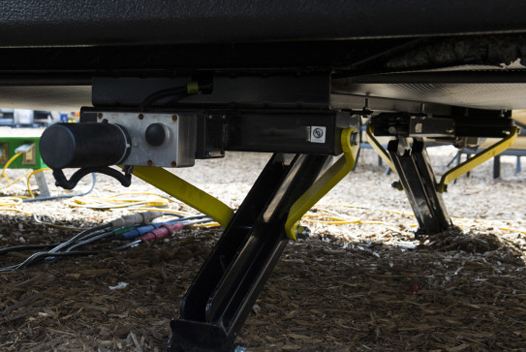 RVs are meant to be your home away from home, to provide comfort and shelter while roughing it in the woods or traveling down the interstate. But like a house, sometimes you'll want to sweeten the living situation with some remodels or additions. Levelers and jacks are some of the most important things for a perfect upgrade of your RV.
So when it comes to making sure your RV fits your style of home, why not check out upgradable features to truly customize your travels? At RV Outpost Supercenter, we have a ton of RV levelers and jacks for sale that can improve the efficiency of your rig and have it suit your every need.
We've developed a range of leveling and stabilization solutions to enhance every RV setup. Our industry-leading components make it faster, easier, and simpler to set up your RV and campsite. From one-touch, automatic leveling systems to power stabilizers and stabilization accessories, we've got you covered.
We can also schedule a consultation according to your demand and offer a detailed and free estimation of our services. To know more about us please call at 817-697-7479.
Other RV Services:
At RV Outpost Supercenter, we meet customers all the time who are surprised that we offer RV updating and customization, along with our standard RV Roadside Assistance, Electrical Repair, Plumbing Repair, AC Repair, and Awning Repair services.
Why Choose RV Outpost Supercenter in DFW
At RV Outpost Supercenter, we've dedicated our time and our resources towards having the very best, most highly-trained RV specialists' team in Dallas. As you might guess, RV technicians need to undergo rigorous training in every aspect of RVs in order to perform the multi-faceted work we do, including plumbing, electrical work, upholstery, body panel repair, paintwork, and more. We never compromise with quality and try to give the best to our customers. We also have facilities that are large enough to handle even the largest motorhome on the market and we have special discount facilities for our new customers!
For our customers in the DFW Metroplex, we offer levelers and jacks for RVs that will help you upgrade any issues you are having with:
Ventilation
Lighting
Plumbing
Painting
Power & Electrical
Engine
Sheet Metal
Doors
Fuel Tank & Fuel Line
Awnings
Accessories
Hitch & Tow
Appliances
Mattresses & Bedding
Flooring
Fresh Water Supplies
Generator
And much, much more!
Looking for a particular part? Give us a call to see if we have it in stock or can get it for you!
Contact RV Outpost Supercenter for Levelers and Jacks in Dallas & Fort Worth, TX
At RV Outpost Supercenter, we would be happy to answer any questions you might have about RV levelers and jacks. We proudly service all our clients including campers, travel trailers, and more. For your convenience, we have an additional RV Roadside Assistance in Dallas carrying Domestic RV products to serve you accordingly. We also offer maintenance services for your RV makeover and repair in Dallas - Fort Worth, TX.
Our mission is to get you back on the road quickly and leave you thrilled with your repairs and makeovers using top-notch levelers and jacks. Customers in the DFW area can learn more about our services or make an appointment by giving us a call at 817-697-7479 or sending us a message online.