RV Parts & Products from Forest River in Dallas-Fort Worth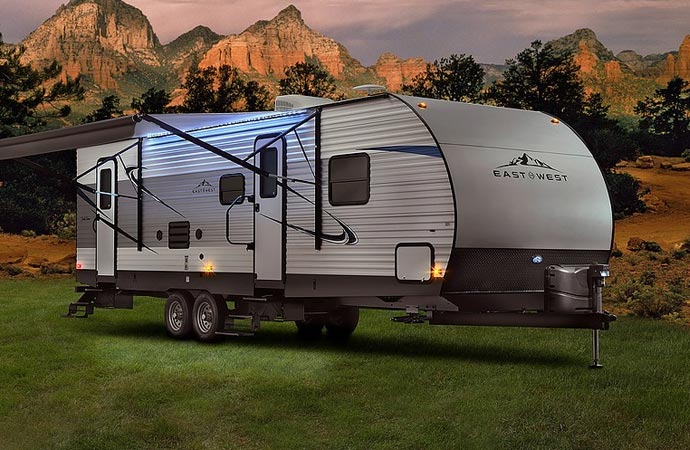 If you're looking to purchase a new RV in Burleson, RV Outpost can help you find what you need. We offer a huge selection of recreational vehicles from some of the top brands in the industry.
Forest River is one of the most popular RV brands that we sell. This is the brand that appeals to individuals who have the dedication to help people to experience the joy of the outdoors by building better recreational vehicles. That is why Forest River has become one of the largest RV manufacturers in North America.
Our team will take the time to listen to your needs and find the perfect RV to provide the fun and entertainment you want. The best part is, when you purchase an RV from our brands, you get exclusive access to our repair and service team. We do not provide these services to anyone except those who buy with us, meaning your wait times will be shorter, and your repairs will be completed with extra care.  Please reach out to us today at 817-697-7479 to learn more about our selection of RVs with free estimates!
Long-Lasting Forest River RV Supplies by RV Outpost in DFW
At RV Outpost, we want to offer our customers the very best when it comes to our selection of RVs. For this reason, we offer RV models from top brands like Forest River. We work directly with RV manufacturers to supply our customers with dependable, long-lasting vehicles that will provide years of enjoyment and travel opportunities. If things go wrong and you need a repair or service, we're there to make things right. We offer exclusive services to our customers and have partnerships with other repair shops locally stated to provide assistance when you're on the road. 
Looking for a particular part? Give us a call to see if we have it in stock or can get it for you!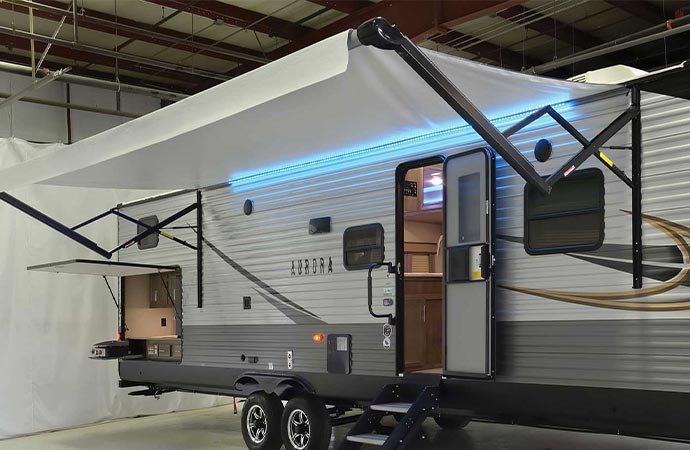 Forest River Products Offered by RV Outpost
We offer the following models from Forest River RV:
Alpha Wolf
Arctic Wolf
Aurora
Berkshire
Cardinal
E-Pro
Cedar Creek
Cherokee
Evo
Flagstaff
Forester
FR3
Geo Pro
Georgetown
Grey Wolf
Hemisphere
Heritage Glen
IBEX
And many more!
Call us today at 817-697-7479  or contact us online to get our specialized services!