Types of RVs We Repair in Burleson, Dallas & Fort Worth, TX
There are many vehicle classifications in the RV lifestyle, and there is truly something for everyone. There is no such thing as a one-size-fits-all RV, and the appropriate RV for each of us is unique. With so many options available, it can be a bit intimidating! So, to assist you narrow down which type of recreational vehicle is perfect for you, let's start with the basics. At RV Outpost Supercenter, we offer a wide array of options for our customers in Dallas, Fort Worth, Burleson, Arlington, and other cities that we serve.
Here's a rundown of our various RVs, along with our thoughts on their benefits and cons. Let's look at it more closely and you can call us at 817-697-7479. Regardless of RV type or brand, we provide services for electrical repair, plumbing repair, heating repair, AC repair, awning repair, and roof repair. 
Types of RV Offered by RV Outpost Supercenter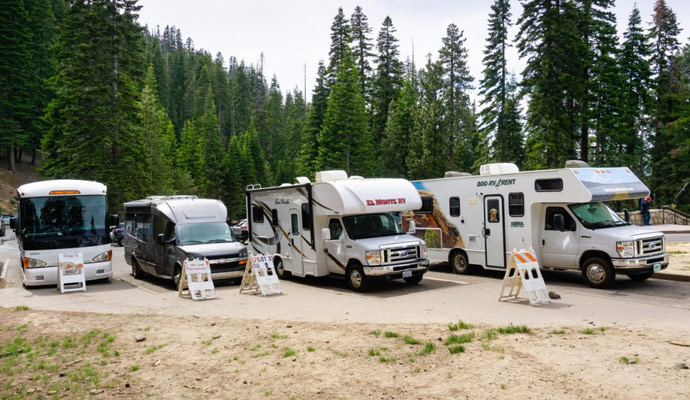 Pop-Up Campers
It is extremely light. Almost any vehicle can pull it, and it can even be pulled by a smaller vehicle. It's a popular choice among tent campers and small families that want a few more creature amenities than a tent can offer. For those on a tight budget, a folding trailer is an excellent option.
Teardrop Trailers
Teardrop trailers are travel trailers with a smaller footprint. They are, however, so distinct that we believe they deserve their own category. Many vehicles can pull it because it is small, light, and compact. For the solitary traveler or couple who enjoys short journeys, a Teardrop can be the best option.
Hybrid Trailers
A hybrid travel trailer is a combination between a pop-up camper and a traditional travel trailer, with more space than a pop-up but less weight than a traditional travel trailer. Most campsites will be able to accommodate it.
Travel Trailers
There are many different lengths, weights, and floorplans to choose from. Many of them have adequate inside and outside storage. Outdoor kitchens are included in several of the designs. Some travel trailers can accommodate a large number of people. Traditional pop-ups or hybrids have soft edges on all sides, which provides better insulation.
Fifth-Wheels
Fifth-wheels have larger living area space than any other form of RV among the largest. For full-time RVers or large families, the internal space of a fifth wheel may be ideal.
Trust RV Outpost Supercenter to get different types of RV in Dallas & Fort Worth
RV failures and significant repairs can be avoided with proper maintenance now. RV Outpost Supercenter's service specialists know what it takes to get your RV in top shape and maintain it there for your next trip. Customers in Mansfield, Crowley, Burleson, Fort Worth, and the surrounding areas can learn more about our services or schedule an appointment by calling 817-697-7479 or contact us online.