Mobile RV Repair Services in Dallas-Fort Worth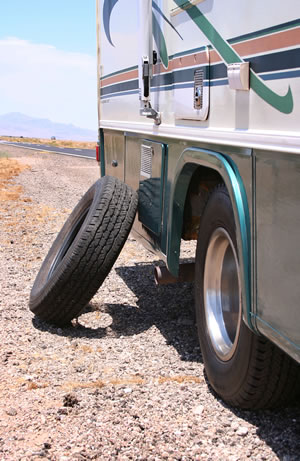 No motorist wants to have his or her RV break down and on a road trip. But the need for repairs can surface anywhere and RV owners occasionally need roadside service when away from home. Whenever that happens to you, RV Outpost Supercenter stands ready to assist with mobile RV services wherever you need it.
Whether you are stuck along the highway, in a parking lot, or even at home, we are ready to provide roadside assistance when you need someone to change a tire, jump-start a dead battery, or tow your RV to a repair shop. For customers in Burleson, Mansfield, Arlington, Fort Worth, Dallas and throughout the DFW Metroplex, RV Outpost Supercenter sets the standard for superior mobile RV services. We even provide on-site repairs to get you back up and running ASAP.
Issues that Require Mobile Repair
It does not take an accident with another vehicle to strand your RV on the side of the road while needing roadside assistance. Some common causes include:
Empty Fuel Tank
Dead Battery
Mechanical Failure
Flat Tire
Keys Locked in Vehicle
Loose or Broken Belt
Computer Glitch with Ignition System
When you find yourself going nowhere in your RV and want to get moving again, contact RV Outpost Supercenter to get roadside assistance or on-site repairs.
Trust RV Outpost Supercenter for Mobile RV Assistance in Dallas & Fort Worth, TX
No one wants to be stranded on the site of the road, but it happens to everyone at some point. When you need emergency assistance in your RV in a remote location, the best option for customers throughout the Dallas-Fort Worth Metroplex is to contact RV Outpost Supercenter online or give us a call at 817-697-7479 to get mobile RV assistance that will get you moving again ASAP. 
Looking for a particular part? Give us a call to see if we have it in stock or can get it for you!