Trust RV Outpost Supercenter to Get You on the Road Faster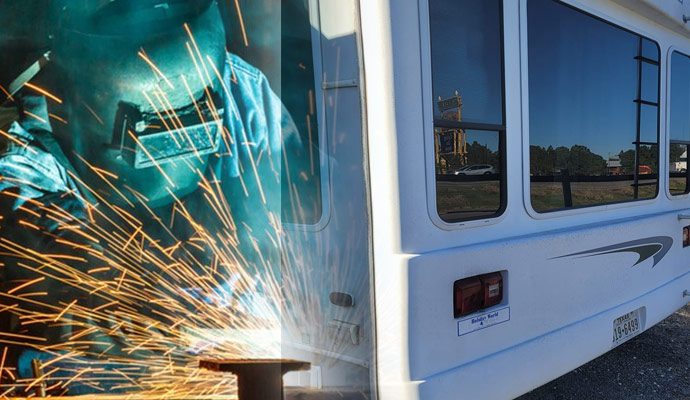 At RV Outpost Supercenter, we provide superior quality repair work and individual care from specialists who ensure a process that as smoothly as possible. We have everything you need to get you and your vehicle back out on the road in its original best condition.
RV Outpost Supercenter specializes in a wide range of RV repairs and can handle everything from water damage to blowout repairs, body paint, and RV steel and aluminum welding. We also carry renowned domestic brands for RV repair and maintenance.
As a complete RV collision repair shop, we perform all work in-house to make sure you're behind the RV wheel faster, and without any additional costs from outside service providers. Call us today at 817-697-7479 or contact us online to arrange a consultation.
Looking for a particular part? Give us a call to see if we have it in stock or can get it for you!