RV Mechanical Repair in Dallas-Fort Worth, Texas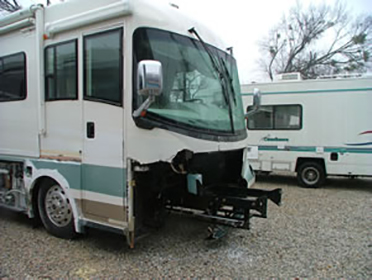 When it comes to performing mechanical repairs on RVs, the list of qualified craftsmen is a short one. Keeping your RV running properly requires expert knowledge and specialized equipment. Fortunately, RV Outpost Supercenter employs skilled technicians who have the experience, equipment, and expertise to repair all parts of your RV for customers in Burleson, Fort Worth, Mansfield, Arlington, Dallas and throughout the DFW Metroplex.
From routine maintenance to major mechanical repairs, our crews have got you covered. Considering the uniqueness of dealing with repairs to upsized vehicles, our certified crews are particularly valuable to RV owners in the Dallas-Fort Worth area. A great example is RV transmission.
For RVs, that means a four-wheel drive or all-wheel drive. Those transmissions are usually larger and more complicated to repair. They also may be buried between the engine and a transfer case or multiple drive shafts.
Mechanical Repair & More by RV Outpost Supercenter in DFW
RV owners are drawn to their vehicles, as well as the open road, because of a spirit of adventure. However, their vehicles include a lot more bells, whistles and add-ons than a typical car or truck. That means more parts that can break down. In addition to major mechanical repairs, an RV owner also faces the possibility of plumbing repairs, heating repairs, electrical repairs, AC repairs and more on every journey. That is why a year-round maintenance program is important to keep your RV ready to roll at a moment's notice.
Our certified technicians from All RV Custom Coach & Collision offer a comprehensive list of RV-related mechanical repairs to get you back up and running ASAP when you break down. Some of our most popular mechanical repair options include:
Appliance Repair
Brake Repair
Transmission Repair
Differential Repair
Plumbing Repair
Axle Repair
Awning Repair
And much, much more!
Trust Your RV Mechanical Repair to RV Outpost Supercenter in Burleson & DFW
When you need a mechanical repair for your RV, you are not going anywhere until it is finished. You want it completed quickly & efficiently, which is the main reason to hire the proven professionals from RV Outpost Supercenter. Our crews can make any mechanical repair you might need and get your RV up and running once again. When you need our services, contact RV Outpost Supercenter online or give us a call at 817-697-7479.