Electrical Repair for RVs in Dallas-Fort Worth, Texas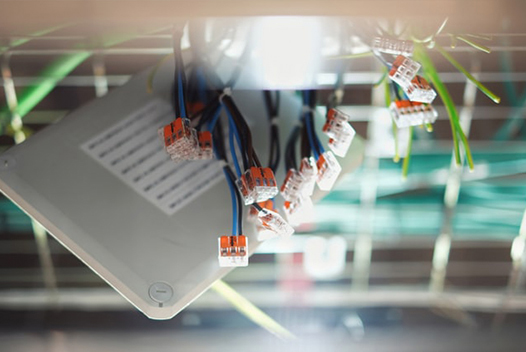 A malfunctioning electrical system can be disastrous for your RV for multiple reasons. Not only will that impact your ability to regulate the interior temperature of the vehicle for comfort, but it also will hamper your ability to keep food fresh in the refrigerator or even keep the vehicle in motion.
When you need electrical system repairs for your RV, the company to call is RV Outpost Supercenter. Our expert crews are experienced in all types of electrical repairs, including breaker boxes, converters, adapters, boosters & lighting. We serve customers in Burleson, Dallas, Fort Worth, Arlington, Mansfield and the remainder of the DFW area.
Lighting, Circuit Breakers & Converters by RV Outpost in DFW
One challenge about traveling in an RV is the difficulty of finding an electrician in a remote location or while stranded on a dark, lonely highway. At RV Outpost Supercenter, we have experts who perform electrical repairs, plumbing repairs, heating repairs, AC repairs and much more for your RV. We can get your vehicle back up and running in no time. We can fix electrical issues on your RV that impact the following areas:
Lighting
Circuit breakers
Converters
Power outlets
Adapters
Boosters
Surge protectors
Hatches
Much, much more!
Rely on RV Outpost Supercenter for RV Electrical Repairs in Dallas-Fort Worth
Electrical repairs in a timely manner are essential to keep your RV running and its passengers comfortable. When your RV electrical system is not working properly, the certified experts from RV Outpost Supercenter can get you going once again. To learn more about our wide array of RV services for customers in Crowley, Mansfield, Burleson, Fort Worth, and other DFW cities or to make an appointment, contact RV Outpost Supercenter online or give us a call at 817-697-7479.