Plumbing Repair for RV in Dallas-Fort Worth, TX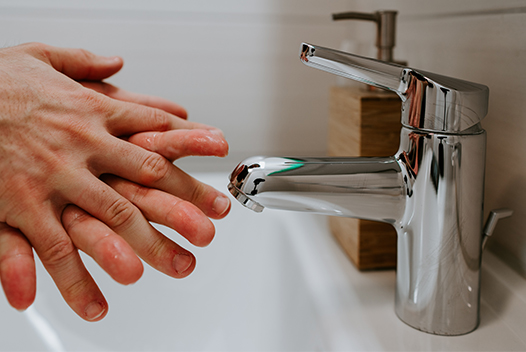 An RV is more than just a mode of transportation. It also doubles as your living quarters when you are on the road, including a toilet, a shower, a sink and the necessary plumbing system to make them work. While that is a great advantage on long trips, it can create major headaches and logistical challenges when you have plumbing problems along the way.
Fortunately, the seasoned pros from RV Outpost Supercenter provide top-notch plumbing repairs for our customers in Burleson, Dallas, Fort Worth, Arlington, Mansfield, and other DFW cities. Our crews also are experts in electrical repairs, heating repairs, AC repairs and mechanical repairs for your RV.
Tank Monitors & RV Toilets by RV Outpost in Burleson & DFW
When you face sanitation or sewer issues with your RV, it often happens in unique places. It can be difficult to find a plumber when you need one while camping out in a state park, stranded on the side of the road, or stuck in a rural setting because of a broken septic tank or faulty waste valve. At RV Outpost Supercenter, we have experts in plumbing repairs for your RV who can fix a broken tank monitor or repair an RV toilet to get you back up and running in no time. We can fix plumbing-related issues on your RV that include::
RV toilets
RV tank monitors
Holding tanks
Holding tank chemicals
Portable tote tanks
Toilet parts & accessories
Waste valves
Vent caps
And much, much more!
Trust RV Outpost Supercenter for RV Plumbing Repair in DFW
A plumbing problem on your RV means a grounded vehicle that is going nowhere until proper repairs are made. Fortunately, the certified experts from RV Outpost Supercenter can unclog drains, repair pipes, fix sewer pumps and much more to get you back on the road ASAP. We also offer year-round maintenance services to keep your RV ready to roll at a moment's notice. When you need our help, contact RV Outpost Supercenter online or give us a call at 817-697-7479.