Towing and Trailer Solutions for RV in Dallas-Fort Worth, TX
One of the biggest mistakes a person can make is not having the right vehicle to tow your RV. You should make sure that your vehicle can handle the load of your RV and tow it without any issues. With RV Outpost Supercenter your motorhome lifestyle is going to be relaxed and full of fun. This is most especially the case when you know that someone out there will give you a tow when you need it the most.
RV is not a simple piece of machinery. And like any other, it can suffer from a deluge of roadside problems, such as getting stuck and experiencing a tire blowout. RV Outpost Supercenter offers RV towing & trailer service in Dallas, TX and nearest areas. When it comes to the best and most reliable RV towing & trailer services, we got you covered!
We can also provide a consultation according to your demand and offer a detailed and free estimation of our services. To know more about us please call at 817-697-7479 .
Why Choose us for Towing & Trailer in Dallas-Fort Worth, TX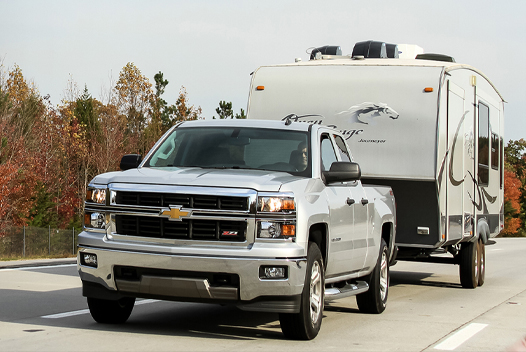 At RV Outpost Supercenter, we offer comprehensive RV towing throughout our broad Dallas Texas service area. We ensure that our team is packed with a full complement of light and/or medium-duty tow trucks and heavy-duty tow trucks. That way, we can make sure that whatever the size of your RV is, we have the right vehicle to tow it properly.
Each of our tow trucks is equipped with the right set of accessories, all of which are designed to efficiently and safely haul your RV to your desired area or destination. We always guarantee a team of experienced drivers with concrete knowledge on examining the details of every possible towing situation. And since they always undergo training and education, they are more than capable of finding the best way to assist you. We believe that by having these qualities, our drivers can steer clear from critical mistakes and prevent a situation from becoming a genuine catastrophe.
RV Towing Service in a Glimpse:
We always apply proper application and/or testing of safety lights, a process deemed to be critical. This is to ensure that both our drivers and your vehicle are visible to others while on the road.
Our drivers will determine whether your tires have the correct pressure. If not, they will resolve the scenario. Having the right pressure is crucial in towing your vehicle in order to obtain a much safer ride.
We know that metal hitches are responsible for supporting a good amount of weight. When you hire us for RV towing in Dallas, TX, our drivers will automatically inspect all hitches and even connections out there. The idea is to look for any sign of damage prior to departing, so we can prevent mishaps along the road.
It is our heartfelt goal to secure your RV no matter what it takes. This also means that we protect the interior of your RV, something that our drivers will never overlook. From doors to windows to vents, we keep everything under checked and secured before towing your vehicle.
Others Services:
At RV Outpost Supercenter, we would be happy to answer any questions you might have about RV towing and trailer. Our customers often become surprised that we offer RV updating and customization, along with our standard RV Roadside Assistance, Electrical Repair, Plumbing Repair, AC Repair, Awning Repair services.
For your convenience, we have an additional RV Roadside Assistance in Dallas carrying Domestic RV products to serve you accordingly. We also offer maintenance offer for your RV makeover and repair in Burleson, Fort Worth, Dallas, Arlington, and Mansfield.
Contact us for emergency RV towing and trailer services in Dallas, Texas today!
We want to make sure you're in good hands by providing high-quality customer service. We want you to spend less time in service, and more time on the road and camping in your RV, which is why when you do need to bring it in, we send you off as if your RV was brand new. We have some of the fastest turnaround times in service and repairs throughout all of Texas. Customers in the DFW and nearby areas can learn more about our services or make an appointment by giving us a call at 817-697-7479 or contacting us online.