RV/Trailer Fiberglass and Metalwork Repair in Dallas-Fort Worth
Collision-damaged tractor, trailer, or recreational vehicle? At RV Outpost Supercenter, we repair fiberglass and metalwork for any size vehicle, truck or transport. Repairs are completed quickly and with great care, resulting in a superior finished product. We gladly provide customized service to all, whether you need heavy-duty truck repair, trailer repair, or other services.
Our highly skilled mechanics repair holes, fix collision damage, cracks, and apply made-to-order Bespoke paints. We are experts at restoring RV or other large vehicle fiberglass and metal. RV Outpost Supercenter can diagnose your vehicle's needs quickly and precisely, then make all repairs in a timely manner.
Call us at 817-697-7479 to learn more about our service, and our free estimates!
RV Outpost Supercenter is D/FW's Fastest Solution For Fiberglass & Metalwork Repair
At RV Outpost Supercenter, we provide superior quality repair work and individual care from experts who will make sure the process goes as smoothly as possible.
We also specialize in RV water damage, blowout repairs, complete body painting and a wide range of other RV repair services. RV Outpost Supercenter also carries renowned domestic brands for RV repair and maintenance.
Trust us to restore your fiberglass and metalwork to their original states. As a complete RV collision and repair shop, we perform all work in-house to make sure you're behind the RV wheel faster, and without any additional costs from outside service providers.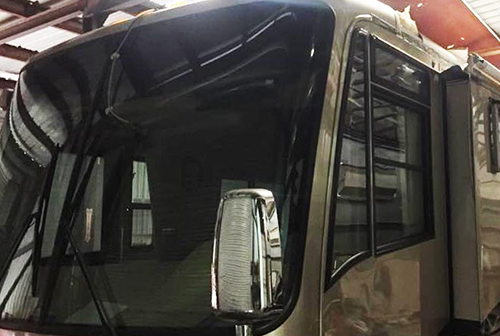 Call RV Outpost Supercenter For the Best Fiberglass & Metalwork Repair in D/FW
At RV Outpost Supercenter, we offer repair and replacement services on RV roofs and doors for fiberglass and metalwork. Our service technicians can even fabricate certain RV parts that are no longer available.
We also provide services for electrical repair, plumbing repair, heating repair, AC repair, awning repair, and roof repair. We also carry RV parts for plumbing, appliances, awning, smart devices, towing & trailer, lighting, and many more!
Call us today at 817-697-7479 or contact us online.