RV Paint & Decal Repair In Dallas Fort Worth, TX
Putting the finishing touches on your RV's distinctive look is a very personal decision. Some people like a trademark hue, while others prefer a one-of-a-kind paint job or hand-drawn pattern. Then there are those who are decal-obsessed. Also not only like them, but they want them to be applied in prominent places on their RV.
RV decals are available in a wide variety of forms, sizes, and materials. RV Outpost Supercenter's RV experts know the ins and outs of each decal you'd like to place on your motorhome, trailer, 5th wheel, toy hauler, or RV, as well as how to properly care for it.
Call us today at 817-697-7479 to about our service with free estimates!
Experienced RV Paint & Decal Repair In Dallas Fort Worth, TX
Our RV service technicians have more experience in RV paint repair and refinishing than anyone else in the industry. They are also adept at applying replacement RV decals so they are precisely positioned.
For motorists in the Dallas-Fort Worth area, any regular car wax can be used on RV decals and graphics. Whatever paint and fiberglass siding protection you use will also benefit your decals and graphics. No element in RV waxes attacks the acrylic adhesive or vinyl sticker material that adheres your decals to your vehicle.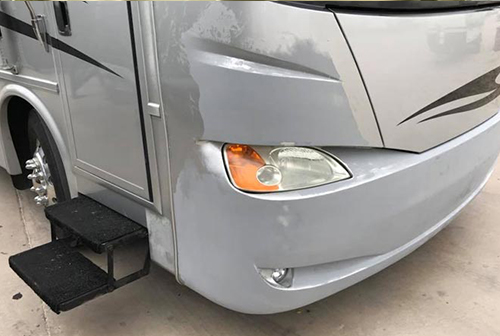 Sophisticated Technology For RV Paint & Decal Repair In Dallas Fort Worth, TX
Our heated, downdraft RV painting booths produce a flawless, uniform finish every time. Additionally, RV Outpost Supercenter uses a sophisticated RV paint-matching system, which allows us to perfectly match colors on any brand of coach. Our expert clear-coat application will prolong the life of your RV paint and replace RV decals.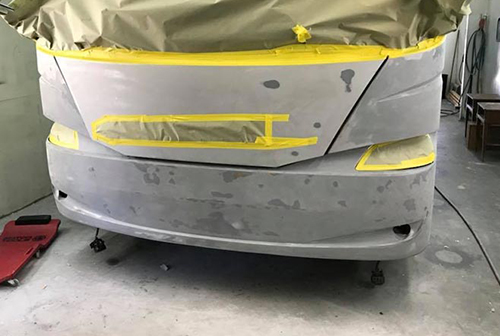 Contact Us for RV Paint & Decal Repair In Dallas Fort Worth, TX
We provide service for electrical repair, plumbing repair, heating repair, AC repair, awning repair, roof repair. Apart from these services, we carry RV parts for plumbing, appliances, awning, smart devices, towing & trailer, lighting, and many more!
A custom RV requires a personal touch. For those who love the look of decals, contact RV Outpost Supercenter at 817-697-7479 or contact us online to learn how we can make your vehicle stand out and keep it looking good going forward. We have the experience, equipment, and expertise to exceed your expectations and bring your custom RV vision to life! So contact us today!